This section will illustrate various tips and construction techniques that are not covered in the Black Diamond Railway DVDs.  An example might be applying Kadee couplers to scale engines, or illustrating photography techniques.  Please be patient, this section is new and will take some time to add material.   Please contact us with any requests you may have on how to do something not covered in the DVD or on this page. 

LAYOUT

  Benchwork

  Trackwork

  Wiring


Power Through MTH AIU switches
      Switches


  Signals
  Scenery


  Ground Cover

  Mountains

  Trees

  Ballast

  Roads
   Weathering Buildings

TRAINS

   Install Kadee Couplers

   Fill Gaps Between Trucks

   Weathering Trains


  Dyes/Inks

  AirBrush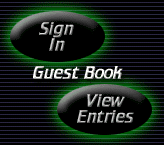 Sign in the Guest Book below to ask a question or leave a comment related to this How-to section.  These questions and comments and any responses will act as a blog for all to see.