Black Diamond Railway Part I Preview

The Black Diamond Railway is getting rave reviews.  Here is what some customers are saying:

"Two thumbs up ...! Best train layout video I have ever viewed!"

"Incredible ... absolutely incredible."

"Superb overall effect!"

"In a word; WOW!!! "

"I've watched the DVD at least 5 times thus far"

Black Diamond Railway Part I

(Widescreen format 73min)

Table of Contents


Chapter 



Title

1.

Introduction   

3.

Layout Description Middle Level 

4.

PRR K-4 Train Action

5.

Layout Description Top Level

6.

Train action on Top Level

7.

Layout Description Bottom Level

8.

Controls

9.

Benchwork

10.    Steam Era medly of Train Action 

12.    Big Boy Train Action

13.    Mountain Construction Stage 1

14.    Mountain Construction Stage 2

16.    Modern Era medly of Train Action

17.    Scenery (Ground Cover)
     19.    Final Train Action medly


20.    Conclusion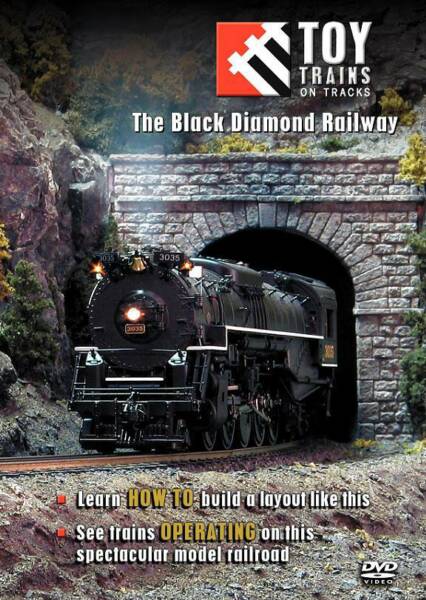 Black Diamond Railway DVD Part I

Below is a trailer and table of contents for Part I